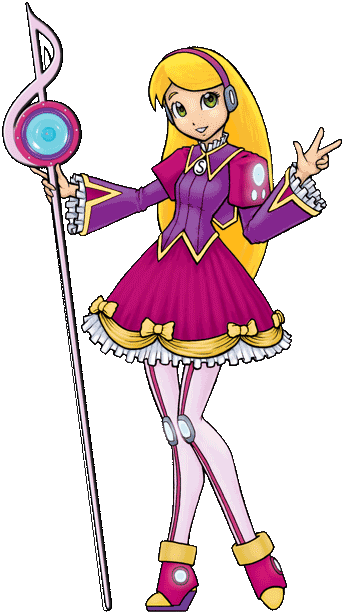 Happy Holidays to everybody using Rhythm Core Alpha 2 to make great music!
I am pleased to announce that we are giving all of you a present for Christmas!
The #1 most requested feature of Rhythm Core Alpha 2 is to be able to save a MP3 file of your music.
You now have that ability through our website! The web application:
"Magical Song File Converter Girl: Auralie Treblemaker!"
Auralie will magically convert any Rhythm Core Alpha 2 song file into an MP3 format audio file for you!
She is still quite inexperienced, but as her training progresses, she will become even more powerful!
Auralie is but the first of the Treblemakers to make her debut! We are training many more fantastic Treblemakers to make Rhythm Core Alpha 2 even more useful to you! Who know who is waiting in the wings… and what mysterious powers they may possess!
Just tap the "Auralie" button on the left and you can upload your file to Auralie, who will then let you download an MP3 version of your song!